Making memories one photo at a time …
What is a photo booth?
Photo booths are a great way to capture candid moments for any occasion, from weddings to corporate events and even graduation parties. It provides your guests with a photo strip that they can keep as a lifelong memento.
Originality
Photo Booth Malta gives you the chance to bring this original idea to any of your events, such as weddings and corporate events, being held in Malta and Gozo.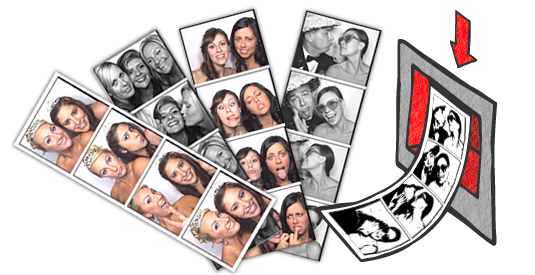 Be different
Props can also be provided with the booth to help liven up the party. Props give your guests a way to take funny and unique pictures.
Size does matter!
Our photo booths can fit up to 12 people at a time to make sure you can get everyone in on the fun!
Print a double
The booths take high quality pictures and are printed within seconds. You also have the option to print two copies of the picture, one for your guest and the other can be kept by you to be placed in a guest book.
Capture a video
The photo booth can also be set to allow your guests to leave a short video message, all of these videos can be combined and placed on a dvd for you to keep and view. 


Facebook
With Facebook integration, our booths easily allow you and your guests access to upload their photos directly to their own Facebook profile so that they can share the fun with all of their friends!
Why even get a photo booth?
Photographs are the perfect party souvenir. Even your most modest guest will love a photograph of themselves and they're fun to trade and collect. You'll want all your guests to have a great time, let them remember it by renting a booth from us today. Photo booths have become extremely popular for any kind of event around the world, especially in the USA and the UK. All strips can be fully customized, from size, to text as well as logos.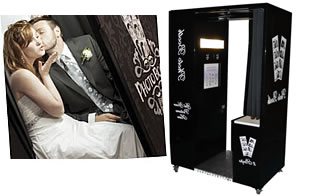 Where would I use a photo booth?
Weddings
Give your family and friends something so that they will never forget your big day!
Staff Parties
Let your employees cram into the booth to take fun pictures!
Product Launches
Add your product or company logo to photo strips so that guests won't forget what your launching!
Graduation Parties
Get the perfect memento with all your classmates and celebrate graduating in style!
Rent a photo booth from us for any type of party anywhere in Malta or Gozo!
*There are NO extra charges for GOZO.
We are giving you all this:
Rent the fastest photo booth in the world!
Delivery, set up and removal of photo booth
Unlimited photos for duration of hire
Double photostrips printed every session in booth
DVD of all photos in high resolution sent to you post event
The ability for your guests to upload their pictures to Facebook from inside the booth!
A full box of fun and goofy props!
At least one smartly dressed and friendly photo booth attendant to help you and your guests with the booth!
Extras:
Photo Booth Extension: Bigger is better! Make the photo booth larger to fit more people inside for each photo!
Booth Branding : Contact us
(Booth Branding gives you the capability to customize the look of the booth to match your company, product or just give it any particular look that you want!)